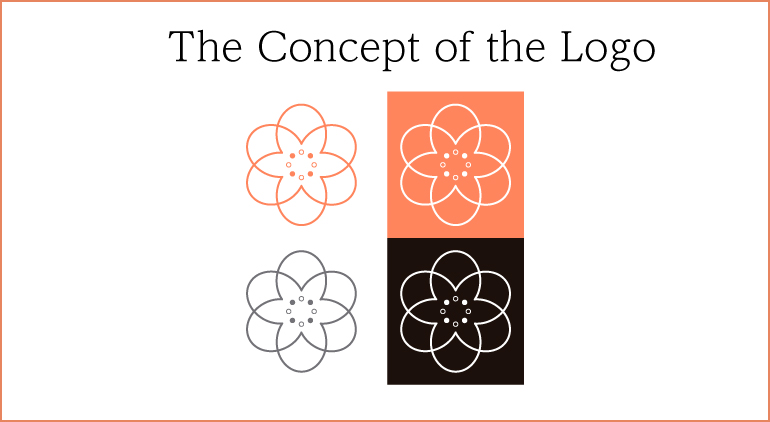 The Concept of the Logo

English
The Concept of the Logo
Rikka(六花)
Rikka, meaning a flower of six petals, is another name for a snowflake that forms into a hexagonal structure. As each snowflake is unique, it can symbolize life, which is characterized by the fact that there are no two living beings alike. We all take the lead in supporting our society, while accepting one another, by comparing ourselves to a noble and beautiful flower that possesses the six invaluable qualities of mind.
The logo symbolizes a flower of peace embodying compassion and gentleness brought by the warm and generous mind of business owners having the spirit of Buddhism. The six petals represent our hearts, which practice the Six Paramitas. The eight stamens in the center present the Eightfold Path, whose practices bring the right appearance appropriate to business owners.
This logo emphasizes the importance of having right view in accord with both a proactive attitude and an objective and comprehensive stance for the purpose of social harmony.